Ready to apply?
Full-time Harvard graduate students, faculty, and employees who meet our eligibility requirements are welcome to submit an application at any time of the year.
Once we receive your application, we will email you within five business days to let you know if your application is approved, denied, or if more information is required.
Applications will only be processed when all requested information is submitted.
Once your HUH application is approved you will be able to login to the Applicant Portal, see the Currently Available list, and choose an apartment to lease.
Important Privacy Information
Beware of email scams! If you get a request for personal information about your application or your login information that seems suspicious please call (617) 495-1459 or email leasing@harvard.edu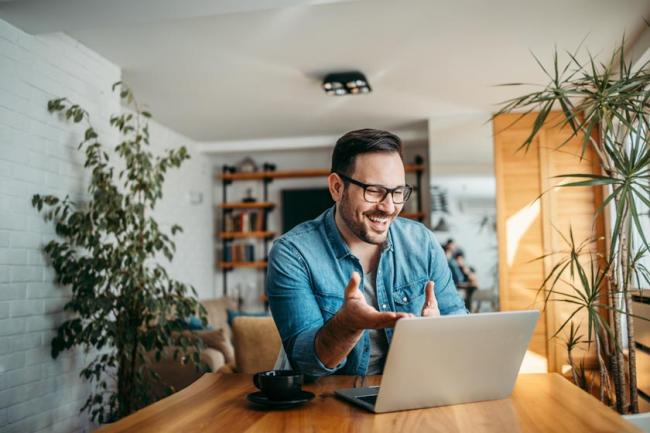 The Housing Lottery
Each spring, a large number of HUH apartments become available to rent. To manage all the requests, we have created the Housing Lottery. It's often called the "View and Select window". The lottery begins in early to mid-May and runs through early June, or until all available units have been selected.
View Window
The View window is the time when applicants can research units that are available in the lottery.
HUH recommends making a list of at least 10 unit options for your Select window.
Select Window
During the Select window, all applicants choose from the available units.
Units go fast. Selection is "first click, first served", so be ready to choose quickly.
Important information
All applicants who submitted by May 1st but have not selected a currently available unit will be included in the Housing Lottery, and randomly assigned a View and Select window.
All applications eligible for the HUH Lottery will receive an email in early May indicating that they have been assigned to a View and Select window.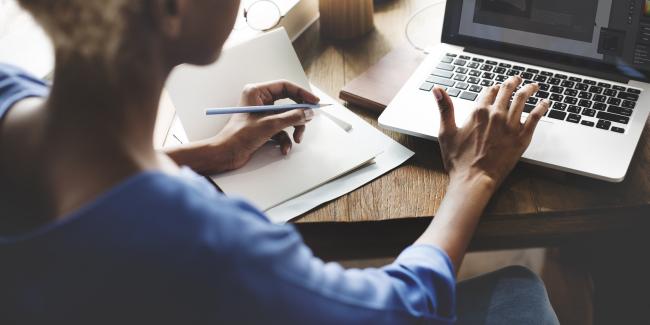 Help Us Stay In Touch
We communicate with applicants and residents via email. They will come from one of three different email addresses: "no-reply@rentcafe.com," "leasing@harvard.edu," or via "yardi.com". We also send important information through Constant Contact, so please do not opt out. We recommend checking your junk and spam filters regularly for updates.

Application and Rental Process
1. Apply
Applications are accepted all year long.
Applications are not binding and there's no cost to apply.
Apply by May 1st to participate in the annual Housing Lottery.
Tip: Sign up for our Informational Webinars during our spring application period (March 1–May 1) to learn more about the rental and application process, or watch our HUH Informational Video on YouTube which outlines all the need-to-know information about our process!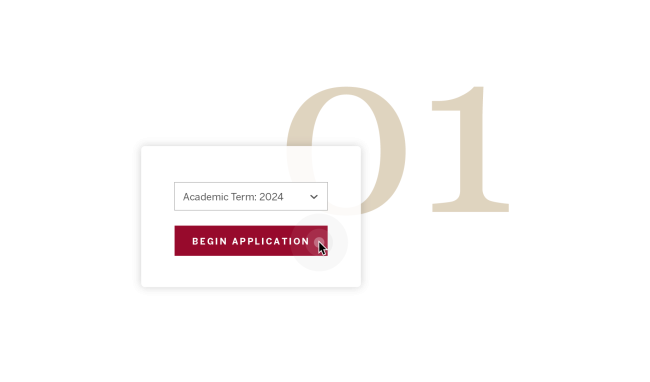 2. Get approved
Look for your approval status email, which typically arrives within three business days.
Approval emails will come from housingapp@harvard.edu.
Be sure to check your junk/spam folders on a regular basis.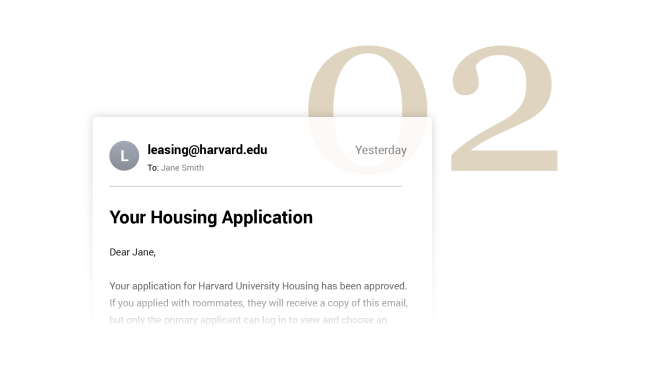 3. Select your apartment
Select from Currently Available apartments at any time of the year.
Or select your apartment during the annual Housing Lottery period each spring.
Tip: If you select a Currently Available apartment, you will not be eligible to select a different apartment during the Housing Lottery.
If you make a mistake or change your mind after confirming your selection, please contact us immediately at leasing@harvard.edu. Please note that during the annual Housing Lottery period, there's no guarantee that you'll be able to get back into your Select Window to choose another apartment with HUH.
4. Sign your lease
Typically within two business days, you will receive an email from a leasing coordinator, requesting that you sign your lease electronically. 
Make your initial rent payment.

(Note: You must make your initial payment before HUH will countersign your lease).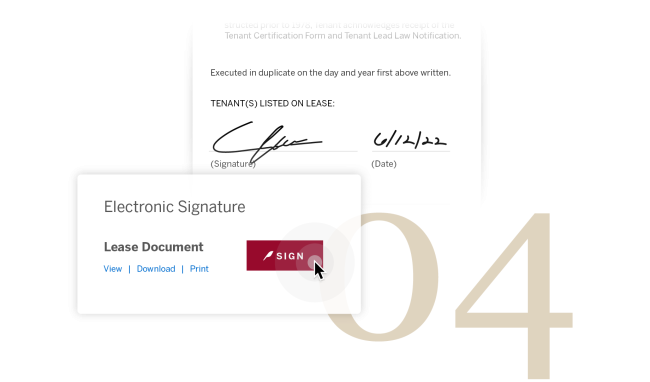 5. Pick up your keys
Once your lease is executed and countersigned by HUH, key pickup can happen on or after the date your lease starts.
Make arrangements 2–7 business days in advance of pickup (check with your property management office on the exact timing).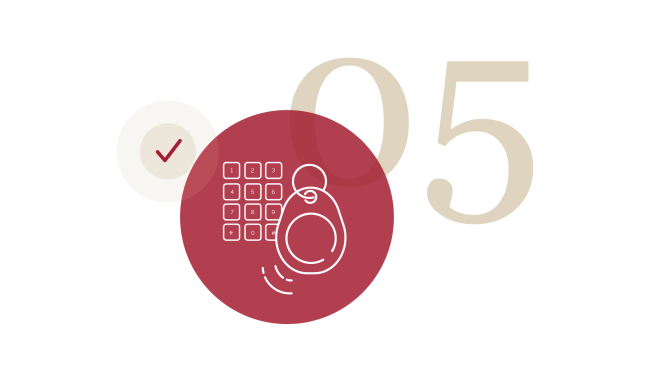 Resident Information
Learn about pet policies, sublets, roommates, and more.
Housing Services
Explore home ownership, faculty vacation rentals, and other housing options.